Free delivery within the GTA against online orders! (a 48 hour lead time and a minimum purchase of 60$ required)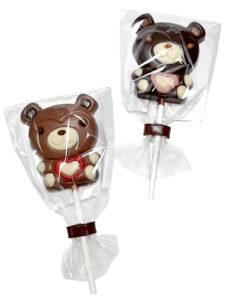 Simone Marie Belgian Chocolate Toronto is made with GLUTEN FREE Ingredients! Brace yourself for a tantalizing ride as you peruse our chocolate catalogue. Inside, you will find an array of delectable gifts from exquisitely wrapped chocolates in traditional Belgian Ballotin to velvety truffles in ribbon wrapped boxes that are perfect for rewarding special clients, employees, friends or yourself!
Simone Marie Belgian Chocolate is a well established brand in the the Toronto area, since 1993. It's strong online presence has since been supplemented with retail distribution. Hence, today, Simone Marie Belgian Chocolate, The Chocolate Lover's first Choice' delicious assortment can be found online and in-store at 4242 Dundas Street West, in Etobicoke Ontario.